Portugal Fashion presents spring-summer collections in 36 shows divided by 4 buildings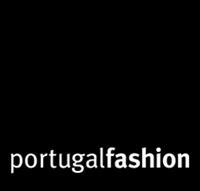 From October 12 to 15, the runway is ready again to host the 39th edition of Portugal Fashion. After New York, London, Milan and Paris, it is the turn of Lisbon and Porto to learn about the main spring-summer trends of 2017.

During the 4-day event, 17 creators and two pairs of designers, five brands of ready-made clothes and six brands of shoes, eight young designers and three brands of new creators and also three fashion schools present their collections of the warm season over 36 shows.

In Lisbon, the shows will take place in the Pavilion of Portugal and in Porto, the event is divided by the Palace of the CTT, Alfândega do Porto and the Cruise Terminal of the Leixões harbour.

In the 39th edition, the Bloom platform shows will, for the first time, have a calendar and exclusive space in Porto, performing independently in relation to the main runway, giving young creators more visibility and promotional ability.

The place chosen to host the 11 shows was the Palace of the CTT during October 13th and during the morning of October 14th. These shows will be open to the public without requiring the presentation of the invitation, and will feature music shows by modern Portuguese bands and musicians in the interval of the fashion shows.

"It will be a great celebration of fashion. Thanks to a unique know-how in our country in organising fashion shows, not only here but in major international catwalks, Portugal Fashion has been improving its organisational levels, preparing increasingly attractive schedules and captivating the main creators and national brands. " assures João Rafael Koehler, president of ANJE and of the direction of Portugal Fashion.
Last2Ticket is, once again, the company responsible for managing the accreditation of the event, particularly the press, guests, VIP and participants.

For the program of shows, please click here.